Image Optimization Service
One of the most important things if you want to create a blog or a quality website is optimizing images of this website. It is not a matter to be dealt with superficially, because it affects many aspects of your online presence.
Non è più necessario scegliere tra bellezza e velocità, con "Image Optimization Service" di Levita avrai il tutto ad un costo irrisorio.
Everything in our company with headquarters in Italy, more precisely in Perugia (Umbria).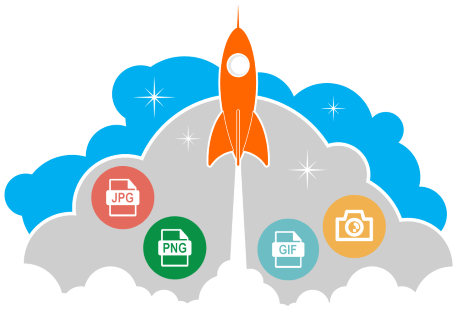 Image Optimization Service: discover our plans
Small - Image Optimization
1 Data GB / month

10.000 pictures about

Italian Server Position

Activation time: 48 hours

Technical Support Ticket System and E-mail

€ 4,00 per additional GB
Medium - Image Optimization
2 Data GB / month

20.000 pictures about

Italian Server Position

Activation time: 48 hours

Technical Support Ticket System and E-mail

€ 3,00 per additional GB
Large - Image Optimization
5 Data GB / month

50.000 pictures about

Italian Server Position

Activation time: 48 hours

Technical Support Ticket System and E-mail

€ 2,50 per additional GB
15 Data GB / month

150.000 pictures about

Italian Server Position

Activation time: 48 hours

Technical Support Ticket System and E-mail

€ 1,50 per additional GB
Pack 1 GB - Image Optimization
1 GB of data

10.000 pictures about

Italian Server Position

Activation time: 48 hours
Pack 3 GB - Image Optimization
3 GB of data

30.000 pictures about

Italian Server Position

Activation time: 48 hours
Pack 10 GB - Image Optimization
10 GB of data

100.000 pictures about

Italian Server Position

Activation time: 48 hours
Discover all the advantages of our service
SUPPORT
Our experienced technical team is at your disposal
Contact us by live chat,
we are at your disposal
9000
Active Email Accounts
3
Millions of files on our Cloud